Blog
One of the most enduring movements to come out of mid-century American popular culture was the custom car scene: during no other era were there more unique strains of customs and hot rods being developed, all with their own leaders, followers, fans and critics. What was the difference between a custom and a kemp? A street rod, a hot rod and a street roadster? A show rod and a show car? A bomb and a lowrider? By the Johnson administration, every category of custom car was well-defined by a very specific set of modifications, parts, paint and finish.
Customizing tricks weren't just greasy kids' stuff, either. While high school kids were certainly the early adopters who turned their used jalopies into personal statements, an entire industry of custom shops, aftermarket parts, car shows and the media that covered it all was generating its own economy. Suddenly, there was serious business in having fun with cars.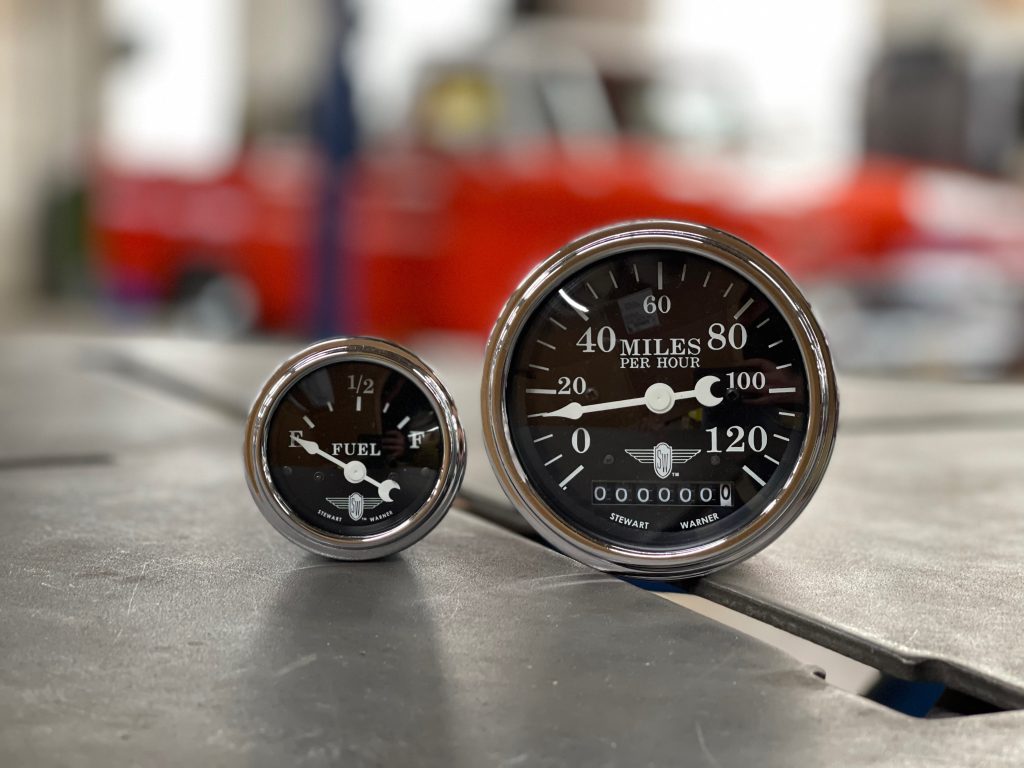 The aesthetics and visual cues coming out of the multi-faceted American custom car scene wasn't lost on the automakers of the time, either. As early as the Sixties, it had become clear that the styling studios in Detroit had been embedding operatives in the custom shops of southern California, the speed shops of the Midwest and the race car garages of the Southeast. Not only were chopped-top and lowering tricks showing up in official concept cars on the auto show circuit, but they were making it to actual production cars, too. And those features were being backed up by the no-replacement-for-cubic-displacement tradition of drivetrain modification that hot rods had become known for.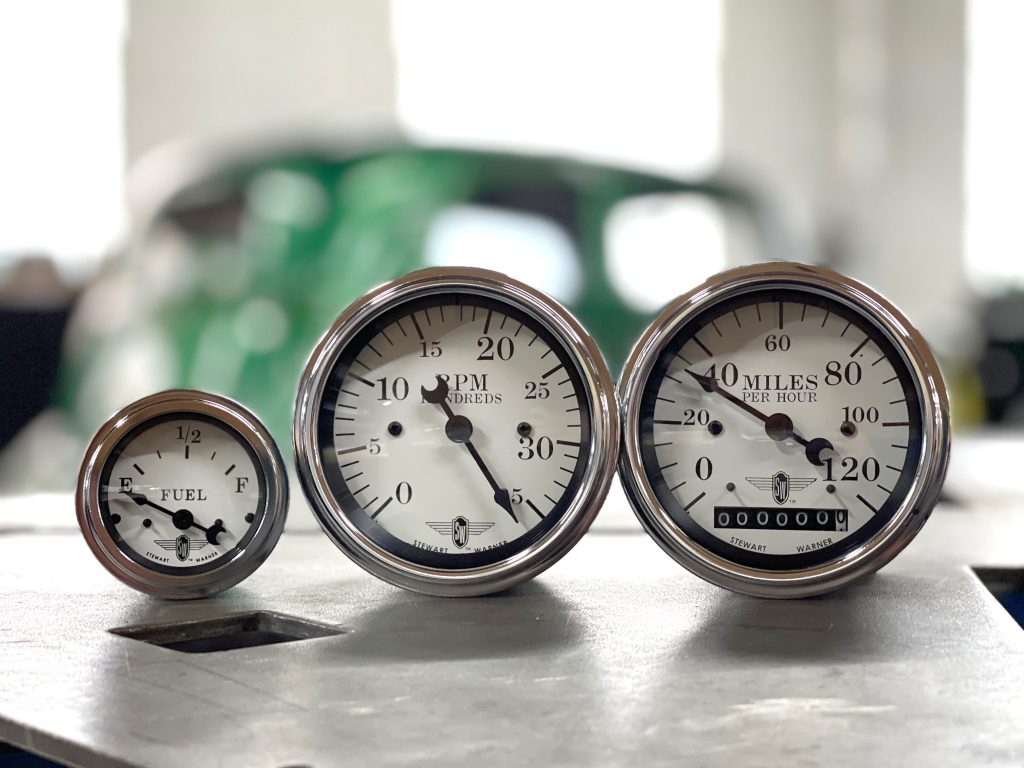 Through it all, a few custom aftermarket products had emerged as not only essential, but universal and timeless, too. Whether it was a certain aluminum finned valve cover or suspension modification, these parts and the technology behind them became the foundation of the entire custom car scene. It's during this period of custom car evolution that the classic Stewart-Warner Wings gauge became one of those essential elements.
The white-on-black, no-nonsense dial with its teardrop needle and the iconic Stewart-Warner "wings" badge is as native to traditional customs and hot rods as a frenched headlight or a raked stance. We've raised the bar with a reversed black-on-white version and have maintained the same domed lens and polished chrome bezel every specific Wings gauge has been known for. The perfect finishing touch to any custom or hot rod, no matter its particular tribe, is always a set of classic Wings.