Blog
Any classic muscle car restoration, restomod, vintage SUV or even that drag boat restoration project demands a combination of modern-day power mixed with classic good looks. After all, if you just wanted a reliable pickup truck or daily driver, you'd never spend the time and effort it takes to build something, much less a ride as unique as a retrofitted classic. Then again, life's too short not to take on that restomod project you've had kicking around in the back of your head.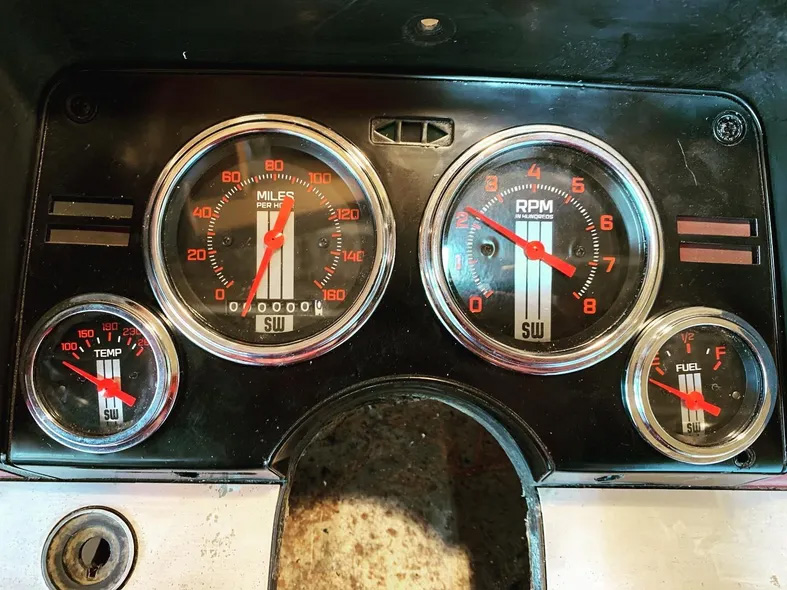 These days, there's no shortage of technology, expertise or products, all at your fingertips, to help you personalize that project. A twin turbo setup for the 5.0 liter V8 in your classic Mustang GT? Maybe a classic V8 dress-up kit for the new LS crate motor in your 1st-generation Blazer? Or is it a new electronic ignition for the Nailhead V8 in your classic drag boat? Thanks to a healthy and vibrant aftermarket, there's virtually nothing you can't imagine, build and drive. And the collective expertise behind all that great stuff is staggering.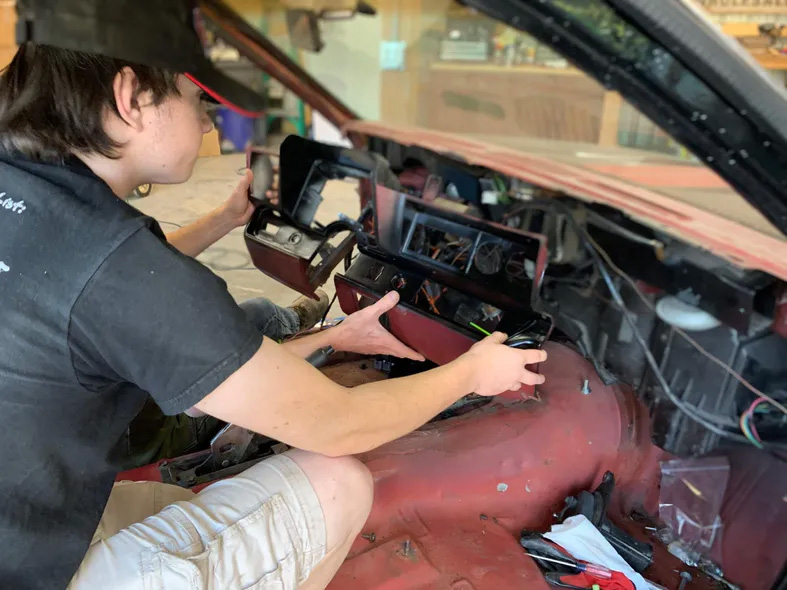 Now, the most critical element of your classic build is its diagnostics system. Its gauges. The mixture of new technology with classic good looks is what makes the world go round, but if something as simple as an oil pressure gauge fails, that world can come to a screeching halt pretty quickly. At the same time, you don't want to ruin the cool factor of that classic dash panel and cockpit with new diagnostic interfaces that don't match the era and style.
Enter the new lines of gauges from Stewart-Warner: The Muscle Series, Mariner Series and Catalina Series. We've designed these gauges to complement the dash of that restomod project and back it up with the reliability and unmatched quality that's made the "SW" badge the last word in the industry.
The Catalina line offers one of the greatest color combinations in automotive performance history: a brilliant blue gauge face under a fluorescent orange pointer. A spare, race-inspired design surrounded by a bright chrome bezel, the Catalina is the gauge that stands out, yet complements your classic.
The Muscle line is simple and straightforward: the unmistakable good looks of a Stewart-Warner gauge with classic rally stripes designed into the face. Nothing says "muscle car" quite like a set of black Stewart-Warner gauges under the dash, so we started there and added a retro red pointer over three white rally stripes. The result is a restomod gauge that looks great and performs like, well, a Stewart-Warner!
Finally, the Mariner series is something a little different: a cream gauge face complemented by brilliant blue and orange graphics and a matching blue pointer. This perimeter-lit gauge is perfect for that classic performance boat or the dash panel of a project that demands something unique, yet subtle.